Registration
Join our community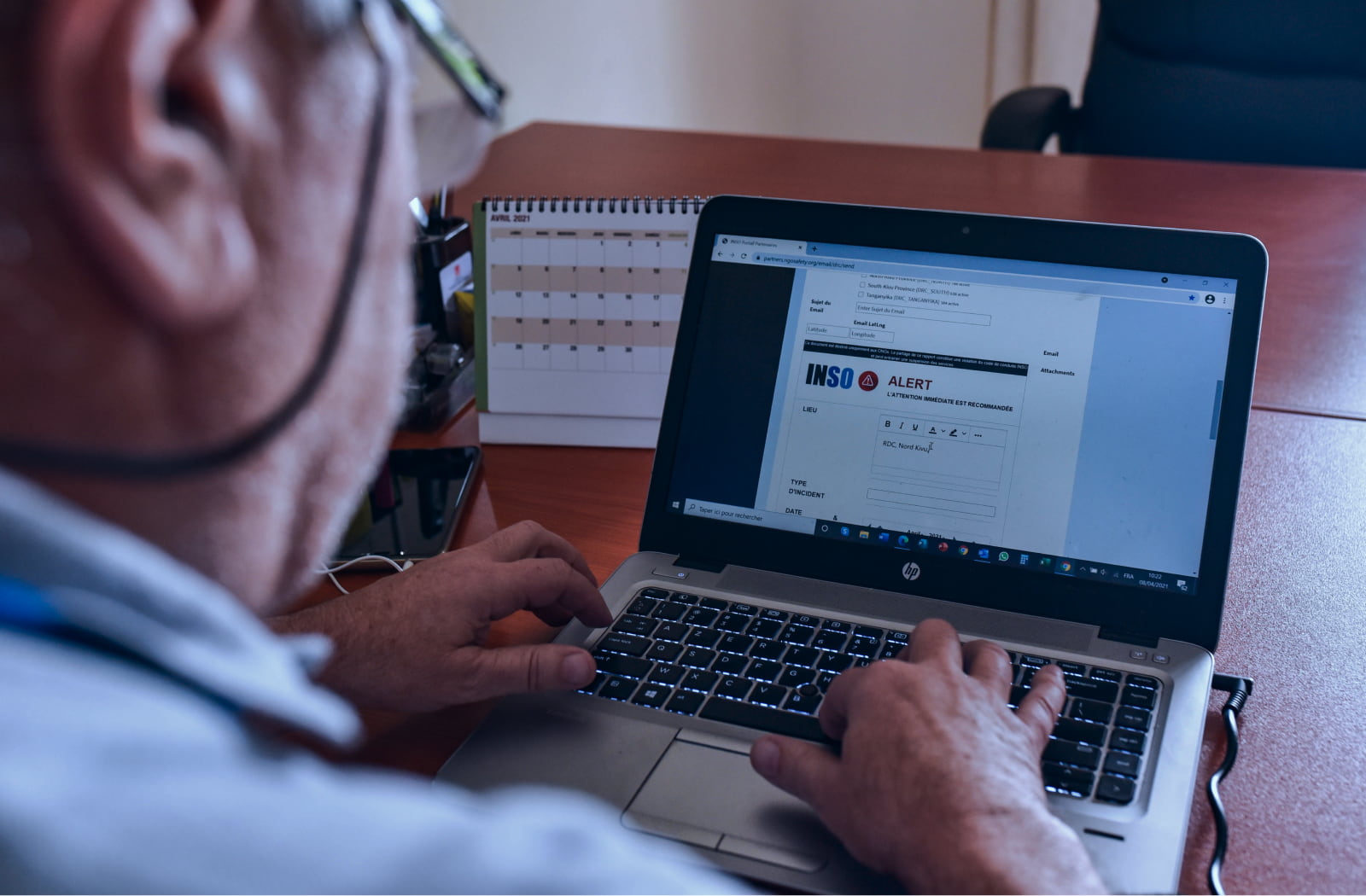 A platform designed by us and for us
Our services are restricted for the operational humanitarian community only, including local and international NGOs, the Red Cross, certain UN agencies and our humanitarian donors.
If you are part of this community, then please contact us below to start your registration. Our services will always be 100% free of charge, and local NGOs are especially encouraged to apply.
Unfortunately, we do not provide support to other types of organisations, or to individuals, but we invite you to explore the data and analysis on this site.
Eligibility Criteria
To be eligible your humanitarian organisation must meet all of the following criteria: 
Be exclusively constituted as a non-governmental organisation (NGO)/non-profit in the original country of establishment (home country)
Be legally registered, or in process of registering, as an NGO with the Host Government of the country for which you are applying
Agree to abide by the INSO Code of Conduct for members
Be actively operating, or planning to be operating, in the country for which you are applying, or in at least three countries which INSO is present if applying for global support
Application Process
If you meet the criteria, please complete pre-screening below. After you've contacted us, you may be required to submit evidence including: 
A cover letter signed by a senior staff member (Regional or Country Director, Global Security Director)
A copy of your local (country level) registration certificate
We may request additional information that will help us to confirm your status, such as articles of association, annual reports or audited financial statements.
Pre-screening
This pre-screening information will submit directly to the relevant INSO office. Completing this form does not guarantee registration.
Is your organisation registered as an NGO/non-profit in its home country?
Is your organisation registered, or in the process of registering, as an NGO in the country of operation for which you are applying?
Is your organisation conducting, or planning to conduct, humanitarian operations in the country for which you are applying?
Tell us a little about yourself
Information provided in this form will only be used to understand our audience and improve our website.