On World Humanitarian Day 2021, meet four of INSO's team from around the globe. Like each of our 1,000+ staff, Osama, Nadia, Julius and Abdoulaye bring their own unique humanitarian experiences and motivations to work every day. Together, they make INSO.
Osama Mahdi
Current Role: Operations Manager, Iraq
Nationality: Iraqi
What inspires you at work?
One of the things that keeps me driven to always do my job the best I can is that we have new challenges every day.
INSO has been making a difference for the last 10 years, but we still have policies to update and systems to improve. This brings positive challenges to my daily work, especially when a project has been delivered and used by colleagues and you can see your work helping develop the organisation.
Like everywhere in the world, Iraq has its uniqueness and its complications. Logistics is sometimes a challenge, but reach and accessibility is at the core of our work to deliver a high-quality product so we work to navigate these issues. Sometimes a simple task somewhere else could take hours to accomplish, or a process could be very complicated and take a long time to get clear information about and complete.
Overcoming these challenges at the end of a day makes me feel very good with a sense of achievement. They keep me inspired to keep going as I'm not alone and I have amazing colleagues supporting me.
Why do you like working at INSO?
Aside from having the opportunity to get promoted to a different area of work, one of the best things for me as a local staff is that INSO management team listen. They always hear my ideas and take my recommendations, suggestions and solutions in our planning process. Collectively we develop strong work and communication plans.
The other thing I like about INSO is its diversity; colleagues from different countries, culture and languages, even the local staff are from different provinces in Iraq.
We embrace our differences and work together in a unique way where colleagues are open about their thoughts, polite in their approaches and helping each other without restrictions. I've got very many lovely memories and many to come. It's never an issue at all hanging out after working hours and trying to find a topic that involves everyone. Giggles, discussions and music are always present.
Nadia Berger
Role: Country Director, Democratic Republic of Congo (DRC)
Nationality: Canadian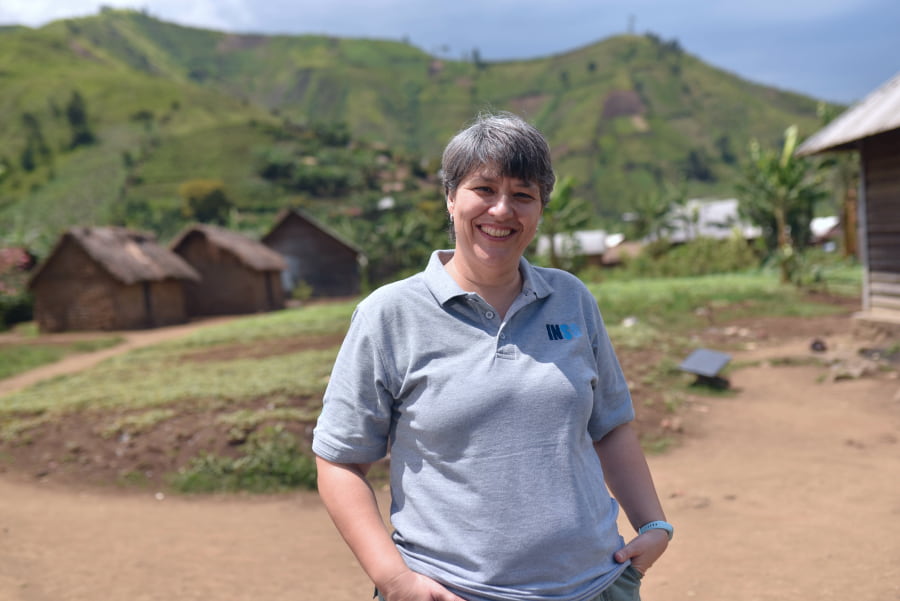 What's your favourite thing about working for INSO?
The working environment is exciting, despite the high pressure in time of crisis or the tight reporting schedules. You have to be on alert all the time because contexts are changing continuously, and that's what I like about this job. The coordination part with NGOs is also something I really enjoy.
I also really like the analysis element of my work. I enjoy looking at the data and then trying to make sense of what it means for NGO's safety and access.
On top of this, I really enjoy working with the team here in DRC. We have a great group of people who, for most of them, have been with INSO in DRC since the start in 2012. We are lucky to have such a good team and staff who have stayed with us for a long time and who have extensive knowledge of the context of the conflict.
What advice would you give to somebody who was considering applying for a role at INSO?
Some people might feel they don't have the right skills to work at INSO because they don't have a security background, but that was not my background. I was a journalist and a comms professional before.
I would tell them that if they have experience in the humanitarian sector, if they have worked in the field and they know how humanitarian programmes are conducted in complex environment, and they understand access and acceptance concepts, then there's a place for you at INSO. If they like to write and are good at analysing context, then a Safety Advisor role is a great place to start.
INSO is still a young organisation; it's only 10 years old. I really like feeling of being part of a growing, cutting-edge organisation and that I can have a meaningful impact with my organisation and also within the wider sector. That's a great motivation and I feel really proud to be part of it.
Julius Kiprono Rotich
With great sadness, we announce the passing of Julius Kiprono Rotich from Coronavirus-related complications on the 2nd of September 2021. We are heartbroken by this loss and our thoughts go to his family, friends and colleagues in our Kenya team.
Current Role: Head of Mission, Kenya
Nationality: Kenyan
Why do you enjoy working for INSO?
INSO feels like coming home. I am able to share and communicate across country offices and senior management levels, right the way up to the Executive Director. It's not common for that to be the case in an organisation the size of INSO.
If you have insightful thoughts there is always a place for them to be heard. I've found inspiration from INSO's leadership, from the country level when I was more junior, to the regional level, to the HQ level. It's those relationships that led me to come back to INSO. And there is lots of scope for development here at INSO.
What is it like working for INSO?
As an analyst, as a security person, what I tell people is that INSO is a place where you can marry your research skills, with your analysis skills, with your security management and operational skills, with your military background into a big pot. You can have a cocktail of skills in a single role.
Compared to security roles in other organisations, roles at INSO tend to be a lot broader and allow you to use a wider range of skills and take on a more interesting range of tasks. And this makes for very compelling and engaging work.
Abdoulaye Diallo
Current Role: Finance Manager, Burkina Faso
Nationality: Malian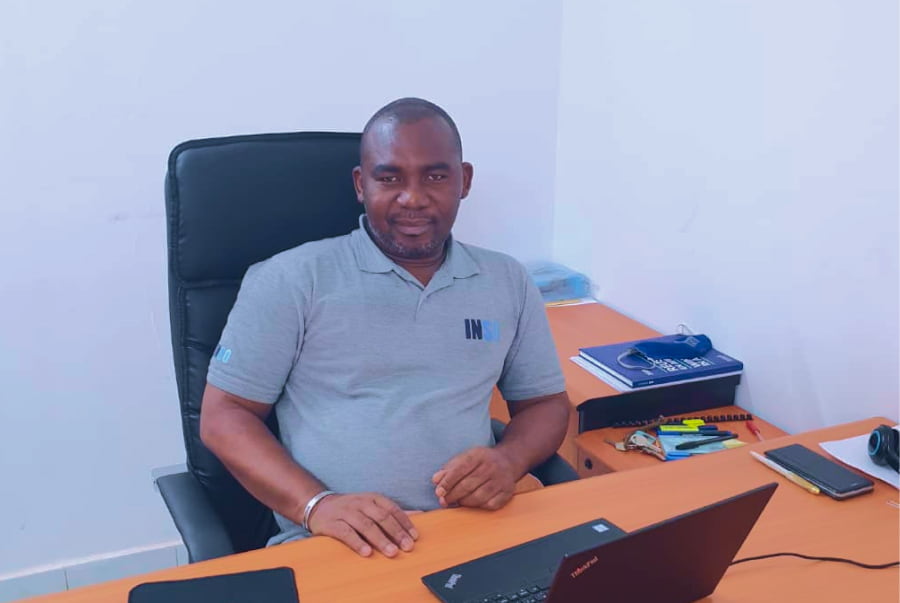 What do you like about working at INSO?
I think the three things that make working for INSO special are: team spirit, complementarity, and culture of belonging to the same family. These are the things that have inspired me to stay with INSO for so many years.
The trust that INSO has placed in me for the roles that I have been given is something that I really value.
This is something I have always told the team of each mission that I have had the chance to work in: nowhere else can you find the confidence that INSO places in its employees.
Please tell us about a time you felt you'd had a real impact whilst working for INSO.
In the missions that I have worked for INSO, my Country Directors have often told me that I am paternalistic. They tell me that I like taking people with me at my pace. Personally, my vision is to allow everyone to perform as well as they can at the best of their ability.
When I talk about INSO's work to my colleagues, I always take my example of going from national to expatriate staff, and the continuous learning experience that everyone has regardless of their department.
The real impact that I believe I had on the INSO missions I've been part of is the training and continuous learning of the wider support team – Finance as well as Admin, Logistics and HR. In Mali and in the Central African Republic, my internal policy and procedure summary documents, internal management documents are still being used long after I left the missions. This is something I am very proud of.
Inspired by Osama, Nadia, Julius and Abdoulaye? We have a number of vacancies currently open – explore them today.