On Saturday 14 August 2021, a 7.2 magnitude earthquake struck the Caribbean island of Haiti killing over 2,200 people and injuring another 12,000 (OCHA). This was swiftly followed by Tropical Storm Grace which brought heavy rains and further misery to the tens of thousands made homeless by the quake.
Even before the events of this month, Haiti was in the midst of a chronic humanitarian crisis fueled by insecurity and violence, structural weaknesses, and recurrent natural disasters.
It is estimated that 4.4 million Haitians – 40% of the population – were already in need of humanitarian assistance (OCHA). That number will no doubt have risen in the past weeks.
Haiti has one of the highest levels of food insecurity in the world with 1.2 million people suffering from severe hunger prior to the latest crisis (WFP). These needs are further complicated by a lack of reliable electricity, clean water, sanitation, and healthcare in many areas.
The humanitarian community in Haiti has long been working to meet those needs and are now rapidly responding to this new crisis.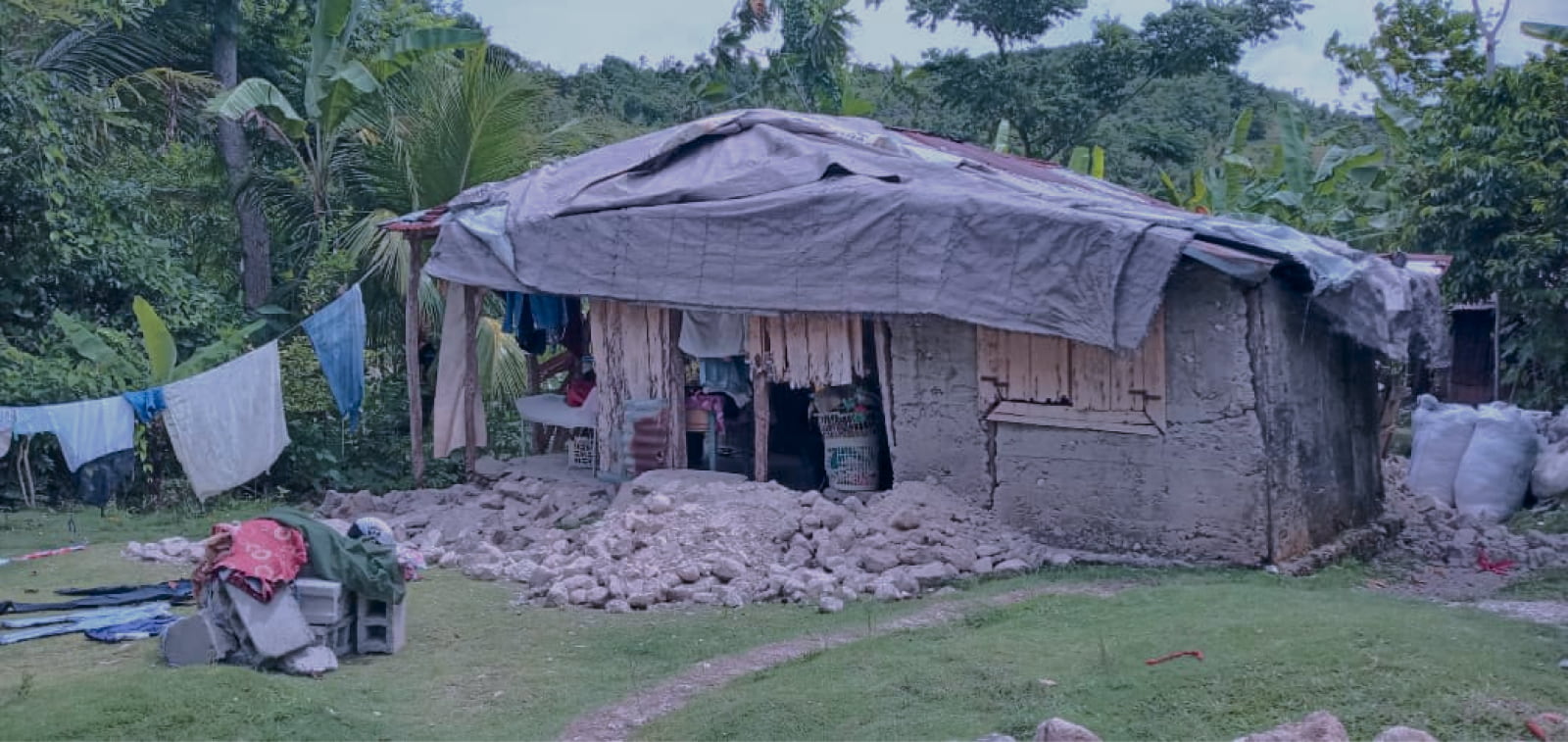 Growing Insecurity
Whilst humanitarian and development organisations in Haiti are not generally the target of violence in the country they are however impacted by the growing criminality, gang violence and general unrest that plagues the country.
NGO workers are at risk of being caught up in crossfire and violence by being at the wrong place at the wrong time. For the civilian population, kidnapping for ransom is a growing trend and concern.
A lack of accurate and verified information and analysis about these incidents and broader insecurity mean that the areas that NGOs feel safe operating in has shrunk leaving many areas out of reach and without vital support.
Currently the humanitarian community lacks a safety coordination mechanism which would better help organisations to understand and mitigate these risks.
Safety Support
International NGO Safety Organisation (INSO) was invited by a group of 17 international organisations to conduct an assessment in the country with the objective of establishing safety and access services for the humanitarian community.
Tomas Muzik, INSO's Regional Director for West Africa led the assessment. He remarks: "Whilst there is a strong humanitarian community in Haiti with many years of experience, there is a significant gap in coordination and data which is allowing for the frequent spread of misinformation as well as reducing organisations access."
NGO partners see a clear need for INSO's services in the country, and this need is only growing in the wake of the most recent crisis.
Over the coming weeks INSO will begin to establish its presence in Haiti, starting with a Country Director. Applications are now open for this position.
Once established INSO will work to improve coordination and access to verified information and analysis which will in turn allow organisations to gain better access to populations in need.
INSO is an international NGO dedicated to humanitarian safety. We work in the world's most volatile countries to ensure that humanitarians are able to operate safely and deliver their services.
For more information about INSO's upcoming work in Haiti please email info@NGOsafety.org.