As the conflict in Northwest and Southwest Cameroon continues, with hundreds of thousands of people affected, INSO is providing NGOs with essential real-time information and coordination.
The crisis in Southwest and Northwest Cameroon has displaced hundreds of thousands of people since its escalation in 2017. The conflict has historic roots and is threatening the livelihoods and safety of an estimated 2 million Cameroonians in the affected region. And over the last few months, significant aspects of this conflict have been changing.
Gad Niyomugabo, INSO's Safety Advisor covering this region, explains how these shifting dynamics are affecting aid worker safety.
"The dynamics in Northwest and Southwest Cameroon have changed significantly over the past six months, with multiple factions of the main organised armed group (OAG) active in the region," Gad explains. "This multiplicity of actors has led to clashes between factions, making it very difficult for humanitarians to safely access people in need living in areas under OAG control."
In addition, the context is characterised by economic predation affecting general population and by extensions humanitarian actors.
"We continue to see incidents affecting NGOs and their staff both during and off duty. Cases involving ransom are of particular concern," Gad notes, adding that humanitarians are increasingly likely to be viewed as targets in such situations.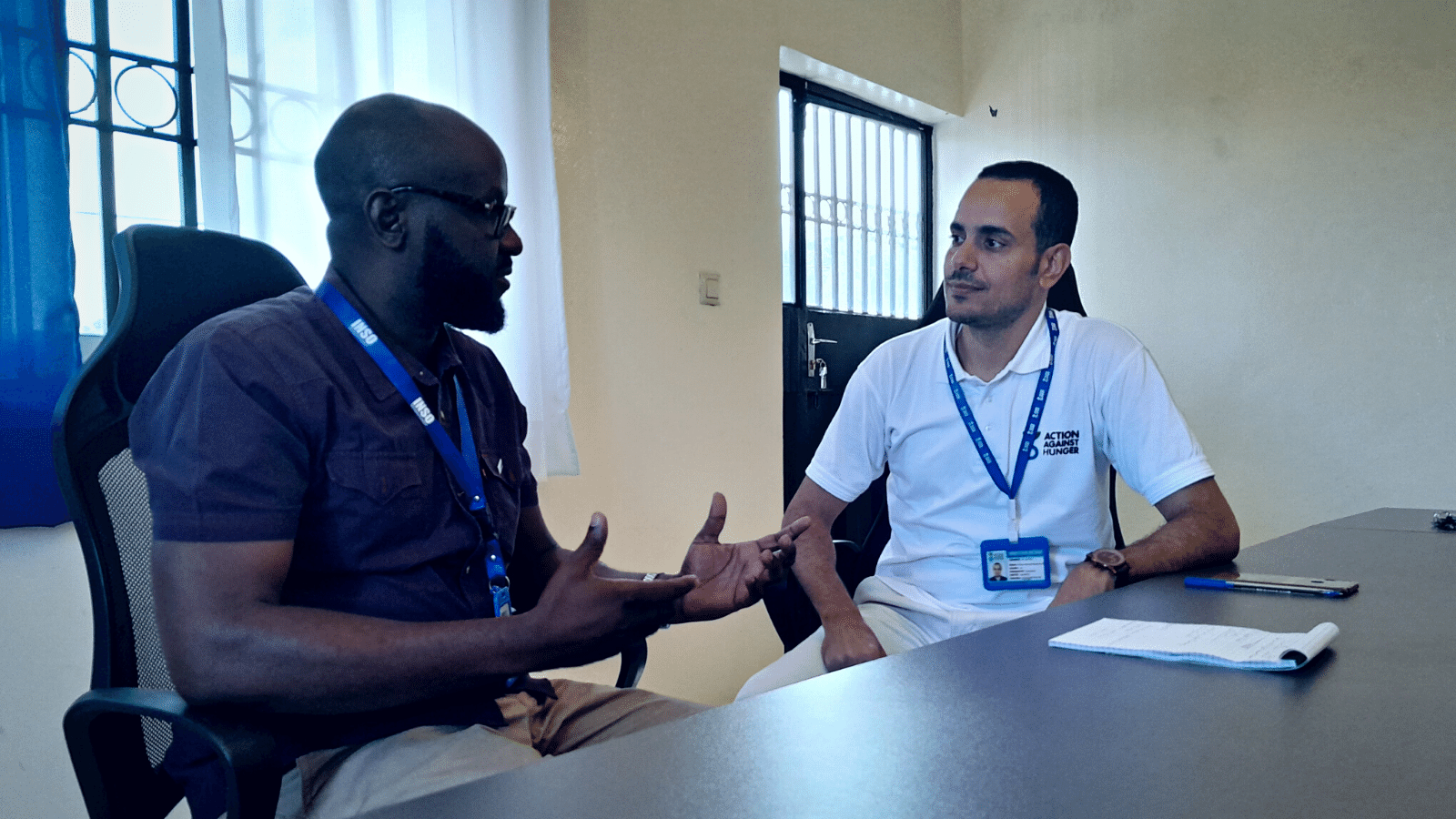 Having begun as part of the Lake Chad basin INSO platform in 2017, INSO has been supporting humanitarians in the Southwest and Northwest as a standalone platform since 2021. Amidst a concerning humanitarian situation and challenges to NGO access, INSO has been working to provide not just advice and analysis, but coordination.
Coordinating to improve aid worker safety
"NGOs need to coordinate and engage with all actors," Gad says, "the process of negotiating humanitarian access needs to be extended to as many relevant actors as possible, because high-level leadership can't always influence what happens on the ground. And it's what happens on the ground that counts."
Maher Ahmed Mohammed Al-Qufaili, Access Manager for Action Against Hunger, arrived in Cameroon in 2021, around the same time as INSO establish its full platform. Since that time, he has witnessed how INSO's presence has improved NGO operations by encouraging coordination.
"We have seen a lot of changes, especially in terms of sharing information and coordination between NGOs," says Maher. "Before, INGOs used to work separately and keep things to themselves. But INSO helps organisations feel free to share information. This is also helped by the fact that INSO anonymises NGO incidents in their reporting."
It is understandable that NGOs are careful about how they share information about safety incidents that impact them. But as Danish Refugee Council Country Director Benoit Couturier says, this caution can lead to withholding information that could benefit other organisations.
"There is sometimes a tendency to keep what is happening in an organisation confidential, but my feeling is that we need to be open. We can learn from the experiences of others, we have shared principles and goals," says Benoit.
Confidential, routine meetings hosted by INSO with Country Directors facilitate this connection and information sharing. According to Benoit, these meetings create a safe platform to hear what others are doing, to identify common issues and answers, and to coordinate common responses as well. Esther Njomo Omam, Executive Director of Reach Out Cameroon, agrees.
"The coordination meetings further empower us and helps us all to share experiences and lessons learnt – this in turn helps each organisation to strategise."
Receiving alerts in real time
In such a dynamic operating environment, having real-time, contextualised information can be life-saving. Esther has witnessed first-hand how these alerts have improved the safety of her staff.
"When there are security concerns or issues, INSO will immediately send an alert [to its registered partners]. So wherever you will be, you will already know that something has happened. We then immediately ask our staff not to move."
Henry Njakoi, Country Director for Nascent Solutions, has also seen the value of knowing what is happening in real time. He is based in Yaoundé, but alerts from INSO allow him to know what is happening where his staff are in the Southwest and Northwest regions. This is especially important for areas where mobile service is bad.
"Because of unstable network connectivity where my colleagues are working, I tend to get the alerts almost instantly and often before they have it. But based on where they are, I can draw their attention to it and look at what we should or shouldn't do. Likewise, if we have planned activities, I can look at what the consequences of the alert could be for that activity."
INSO's responsiveness extends beyond alerts, however. International Rescue Committee's Country Director for Cameroon, Stephanie Buell, says she appreciates that she can call INSO for timely advice on significant or complex issues. Recently, Stephanie explains, her team was caught up in a complicated situation between multiple actors.
"I called INSO's Deputy Director and discussed it with him. He already knew about the situation and who I needed to engage with. He was able to advise me and shed light on things I didn't think to do."
Expanding monitoring capacity
While mediation initiatives continue, humanitarians responding to the crisis in Northwest and Southwest Cameroon must constantly adapt to continue to help people in need. INSO is committed to facilitating this assistance through its services. To enhance our monitoring capabilities, INSO is reinforcing its coverage in the Northwest with a sub-office in Bamenda.
Along with coverage of the Northwest and Southwest, INSO in Cameroon also monitors the Far North from its office in Marou. Our platform in Cameroon is possible thanks to support from USAID's Bureau of Humanitarian Assistance, the European Commission (ECHO) and the Swiss Agency for Development & Cooperation.