"For the second year running, the Central African Republic is on track to see the greatest number of NGO incidents of all countries INSO works in," says Maarten Konert, INSO's Country Director in the Central African Republic (CAR).
"In January 2021 alone, CAR saw 58 NGO incidents, more than some countries see in a whole year. It should however be noted that the impact of such incidents remains minor in comparison with other contexts."
Nevertheless, the context witnessed an additional shock in December 2020 as armed groups formed a coalition to threaten the government by marching towards the capital, Bangui.
During the first months of 2021 humanitarian operations were severely disrupted by this ever-evolving conflict. Since then, aid organisations have been working tirelessly to reach those communities most in need.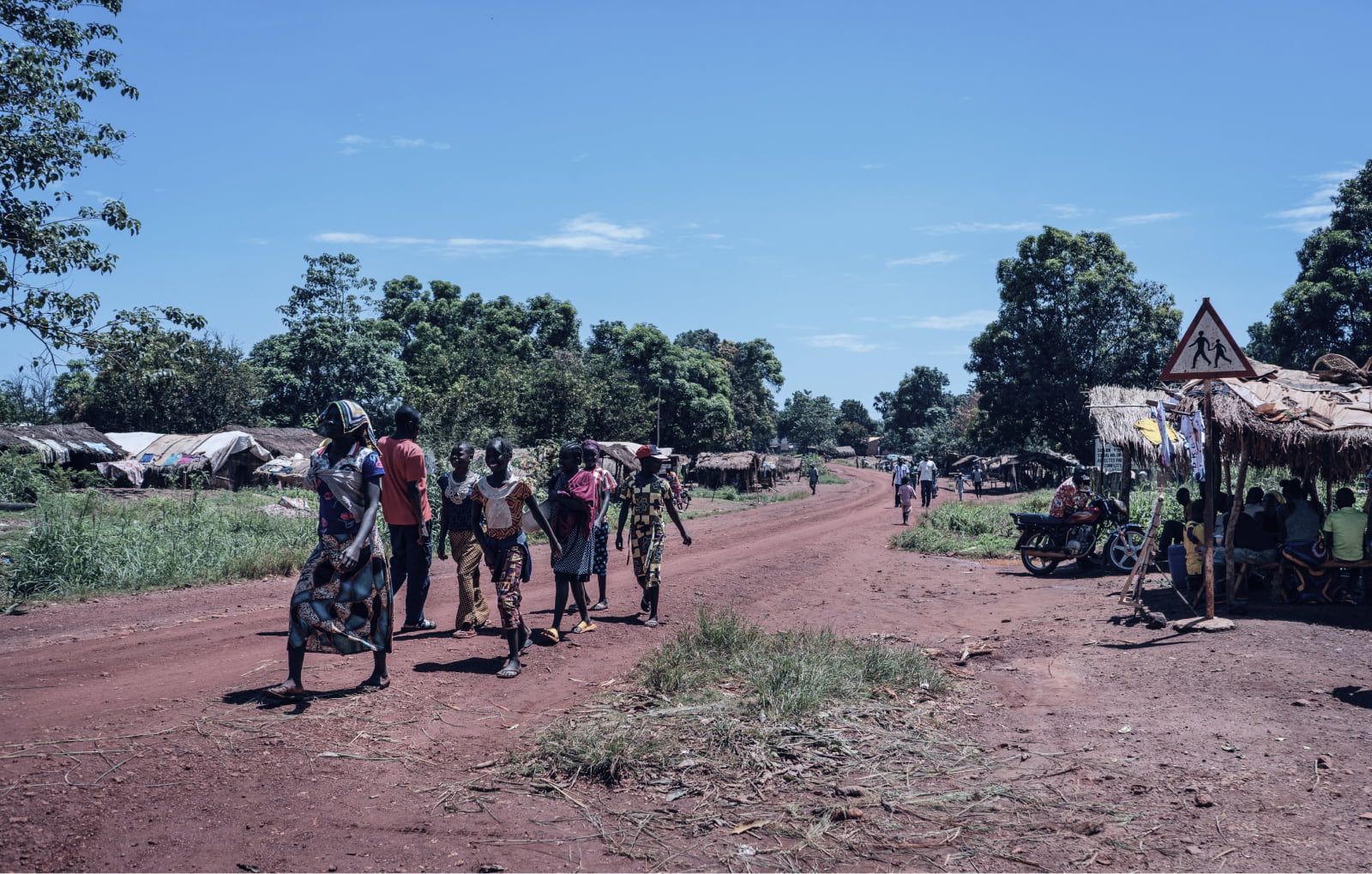 Two-thirds of the population of the Central African Republic (CAR) are currently in need of humanitarian assistance. Many of those 3.1 million people live in areas which are difficult to reach for aid organisations, leaving them without adequate healthcare, food and other basic services.
Birame Sarr, Oxfam's CAR Country Director, explains: "Since January the situation has changed. Previously the opposition was controlling all the areas, now the towns are controlled by the government, and the government's allies and the opposition are patrolling all the axis (roads) which we use when we are leaving or coming from the towns."
These changes in power have complicated humaniarian operations and left many communities that Oxfam support in areas which are hard to reach.
Sarr continues: "When our team go outside of the town and the office they are obliged to take an axis (road) where they might meet with people who want to take their goods. Usually it's not a real life threatening situation, but you never know."
"This is one of the biggest challenges we have, and has reduced our activity by about 30 to 40% since April because we can no longer do distributions in the same way as before."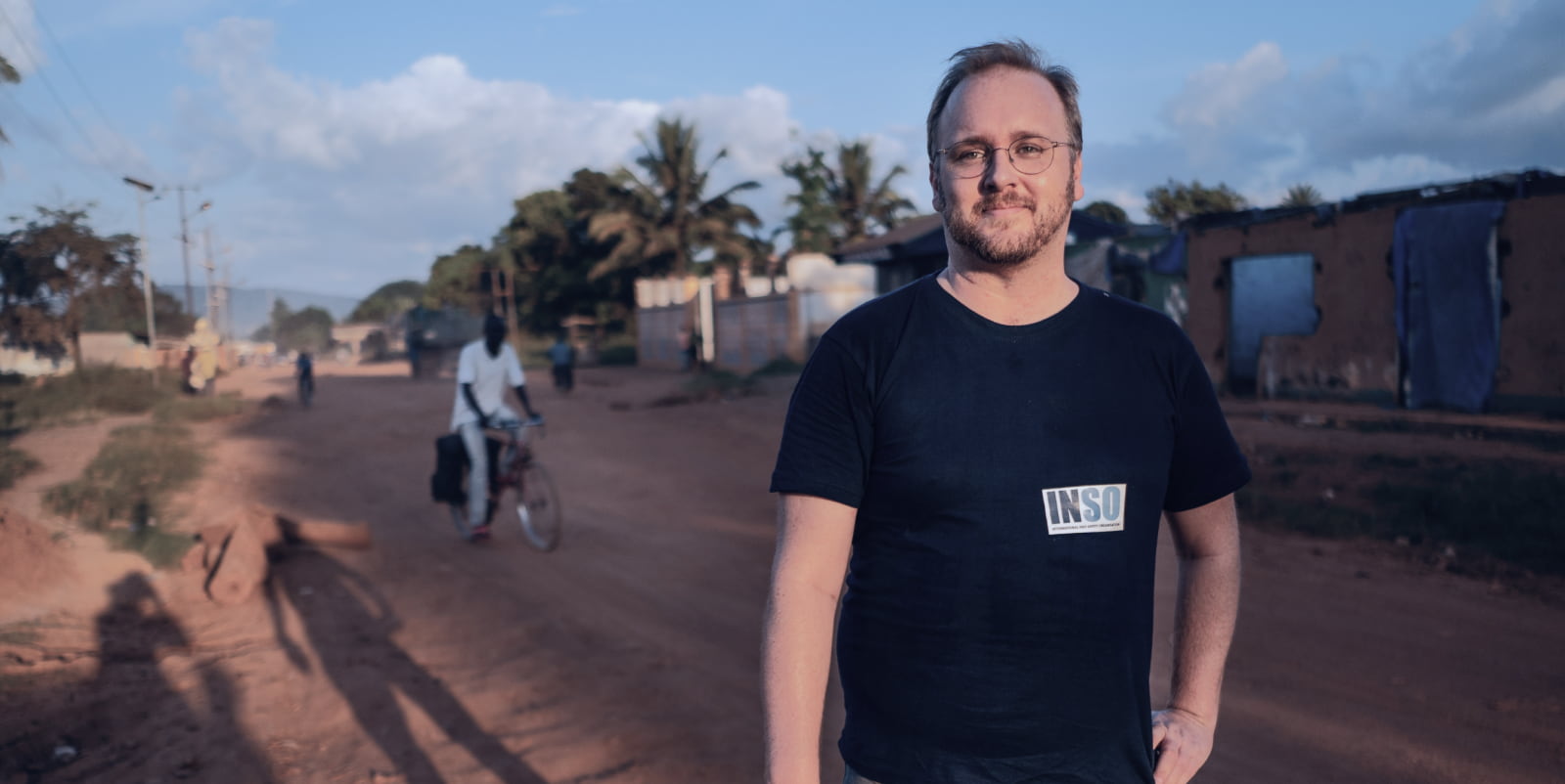 Changing Risks
As the conflict continues, the threats aid workers face are also evolving.
"Within the last year we have seen a worrying trend of the use of IEDs in some areas," says INSO's Konert. "These improvised devices indicate a tactical shift in the conflict."
Between January and October 2021, INSO recorded 276 NGO incidents in the Central African Republic. This includes four abductions, 27 injuries and two deaths, one of which was caused by an IED.
"The majority of these incidents do continue to be criminal in nature," Konert adds "The main challenge in CAR remains opportunistic criminality – by any actor."
Critical Support
Coupled with fall-out of the ongoing conflict and a difficult socio-economic situation, humanitarian organisations continue to face a challenging context.
"To help aid organisations to deliver their vital services, INSO is working to provide accurate and timely information to our more than 80 local and international partners in the country," explains Konert. "With our alerts and analysis we can help organisations plan their missions safely or react immediately to any evolving circumstances."
"Without INSO's support, we would have difficulty sending trucks to sensitive areas," explains Josué Shukuru, Humanity and Inclusion's Humanitarian Access and Security Manager in CAR.
The INSO alerts allow HI to avoid incidents on certain axes and areas when we have trucks outside Bangui and especially on the axes where there is more activism of the irregular armed forces.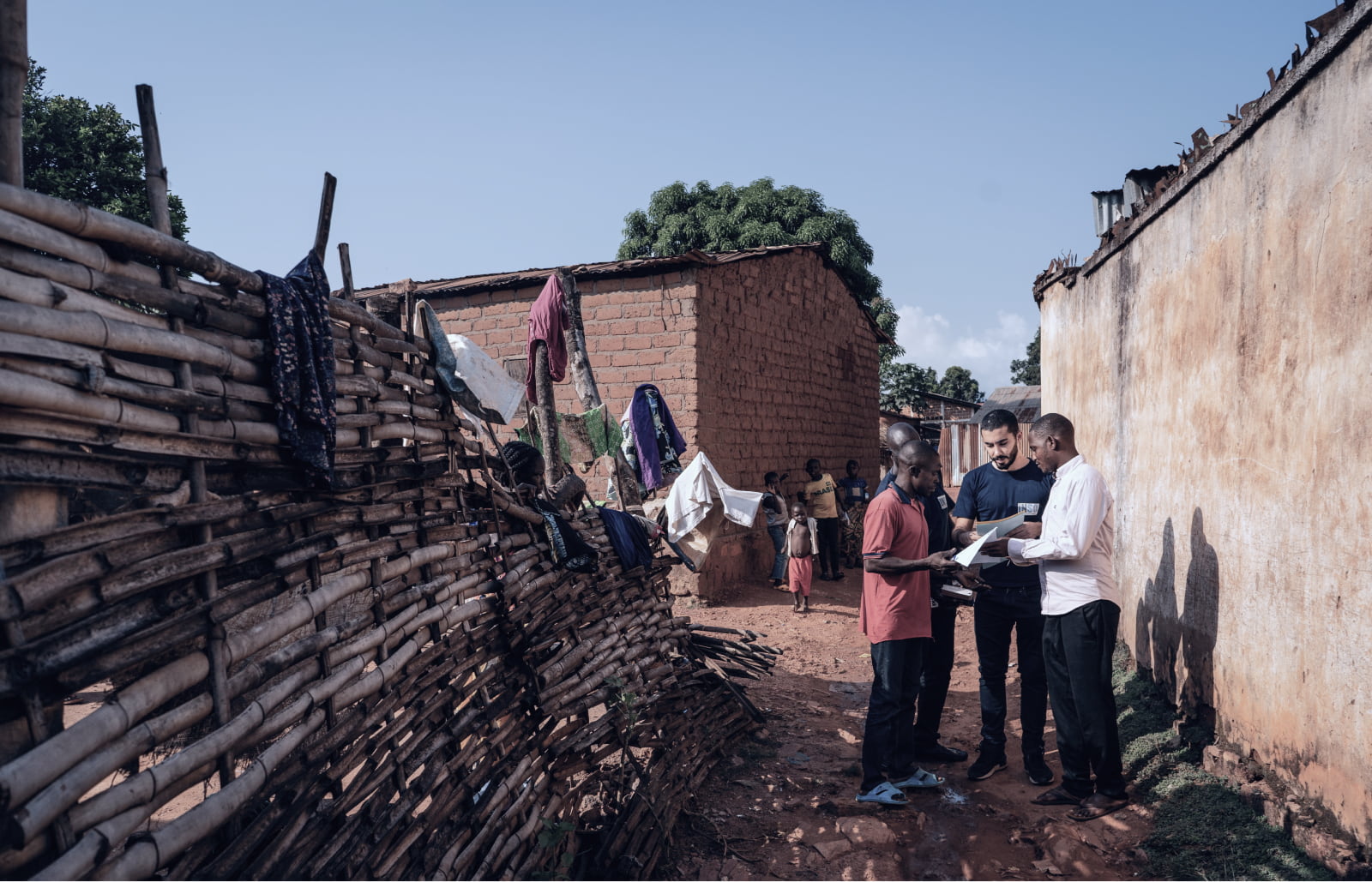 Sarr mirrors the sentiment: "INSO is playing a key role in the NGO environment here in CAR. I'm sure that if INSO was not here we would not be able to operate as we're doing now because we would not be able to have all this information in advance, and also not be able to analyse a trend or an area where an incident happened and why it happened. With INSO support we can continue operating with confidence."
"I have been here in CAR since April but I can already count 20 or 30 examples when we have changed our plans after receiving an alert from INSO to make sure we avoid an incident. We know that the information we receive from INSO is accurate, precise and reliable."
INSO's Konert concludes: "As the context keeps evolving in CAR, INSO's team will continue to adapt our support to ensure that organisations can operate safely and as many people as possible can receive the aid they need."
INSO CAR was established in 2014 and today provide services across the entire country from offices in Bossangoa, Bambari and the capital Bangui. INSO CAR is gratefully funded by USAID Bureau of Humanitarian Assistance (BHA), Swiss Agency for Development and Cooperation (SDC) and the European Union (ECHO).